1. Amitabh Bachchan's screen name has been Vijay in 20 films till date, 'Zanjeer' (1973) being the first and 'Rann' (2009) being the latest.
2. Amitabh featured in the 2010 Malayalam film 'Kandahar', alongside superstar Mohanlal.

3. Bachchan's character died on-screen in successful films like 'Deewar', 'Sholay' and 'Muqaddar Ka Sikandar'. His character in 'Coolie' was also supposed to die, but following the on-set accident that nearly claimed the super star's life, director Manmohan Desai decided to alter the climax and Big B's character was kept alive.
4. The legendary actor has made a special appearance as himself in a number of films like 'Guddi', 'Gol Maal' and 'Hero Hiralal'.

In the pics: Take a look into the life of Amitabh Bachchan on his birthday

5. In a career spanning over four decades, Big B has played double roles in 14 films. His first double role was in a movie named 'Bandhe Haath' in 1973, in which his screen names were Shamu and Deepak.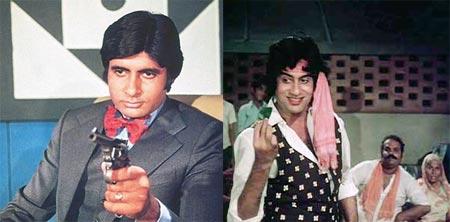 6. Amitabh has also been a narrator for prominent films, including 'Shatranj Ke Khilari', 'Lagaan', 'Parineeta' and 'Jodhaa Akbar'. In fact, he made is film debut in 1969 as a voice narrator in Mrinal Sen's National Award winning 'Bhuvan Shome'.


7. The Amitabh-Jaya Bachchan starrer 'Abhimaan' released only a month after their marriage, in 1973.


8. Apart from acting, Amitabh hasn't shied away from singing as well. He most recently sang 'Ekla Chalo Re' for the Vidya Balan starrer 'Kahaani' and 'Bol Bachchan' from the film of the same name. His 'Mere Angane Mein' song from 'Lawaaris' remains among his most popular ones.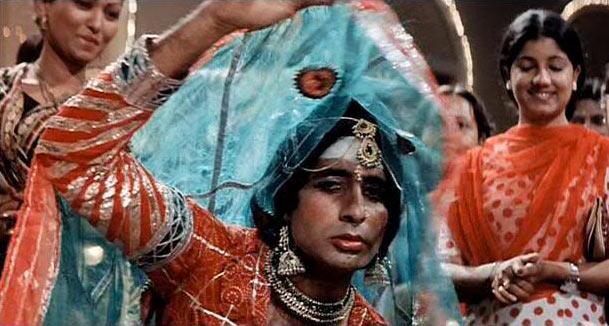 9. The 1994 film 'Insaniyat' was Amitabh's last release before he took a brief sabbatical from acting. The film was scheduled to release in 1991, but was delayed due to several factors, which included the death of co-stars Nutan and Vinod Mehra.

10. Like in films, Big B was also a trendsetter on the small screen. At the time when movie stars shied away from appearing on television, Amitabh Bachchan took up the challenge of hosting 'Kaun Banega Crorepati'. Television viewing was never the same again.
Latest news from Entertainment News Desk