1. Paa (2009): A one-of-a-kind movie, Paa sees Amitabh playing the role of Abhishek Bachchan's son. It gets weirder, Amitabh is shown as a 12 year old kid who suffers from Progeria, a rare disease that gives him the appearance of a 60 year old. The make-up itself took close to three hours each day but big B did it and won our hearts.


2. Eklavya (2007): Eklavya had Amitabh as a Royal Guard of a fort and the royal family. He has been serving the royals since forever and continues to do so even though there is no King or a dynasty. His is age eventually starts to get the best of him and he worries about his duty as the royal guard. Amitabh performance was his finest but a poor screenplay killed the movie.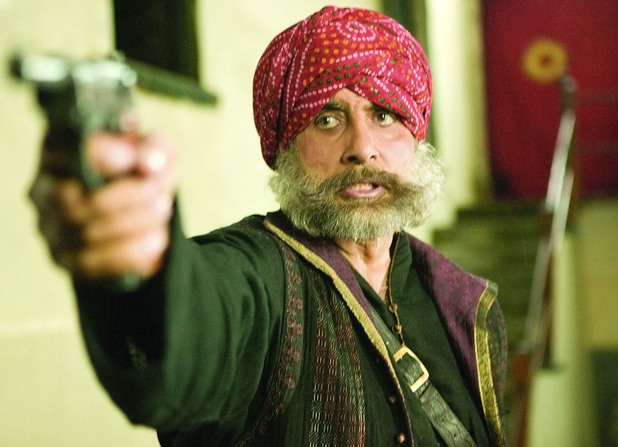 3. Ram Gopal Varma ki Aag (2007): RGV tried to revive Sholay's classiness through his rendition titled 'Ram Gopal Varma ki Aag' but failed miserably at it. He also made the grave blunder of assigning the role of the legendary Gabbar Singh to Big B and named him Babban Singh. Although Big B's acting was deep and intense and no one in the industry could have dared to portrayed the role better.


4. Black (2005): One of the most challenging roles in today's era was handed to Amitabh, and boy did he pull it off like a pro! Amitabh Bachchan essayed the role of a teacher. The story revolve around a blind and deaf girl, Rani Mukherjee and her relationship with her teacher who is later effected with Alzheimer's. His acting was effortless and his character had the emotional touch which anyone and everyone could relate to.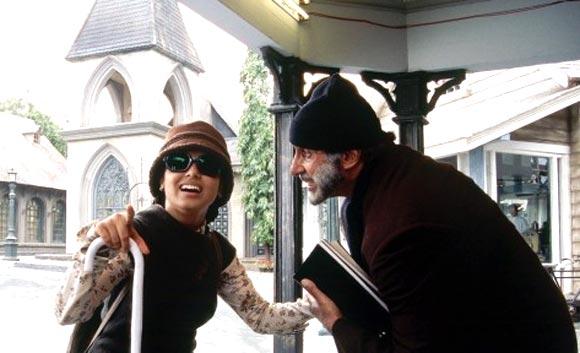 5. Boom (2003): The movie's name and poster says it all. Oozing with vulgarity and being one of the torchbearer of the new-age bold films in Bollywood, Boom saw Amitabh playing the role of a big-time baddie who wants to get his hands on diamonds that are supposedly lost by three bombshell models.

In the pic: Take a look into the life of Amitabh Bachchan on his birthday


6. Nishabd: He falls in love with his daughter's best friend in the movie. The role was a bit too bold but Big B did it with perfection. He was so into his character that even after the movie ended the hatred for his character lingered in our minds.


7. Cheeni Kum (2007): Cheeni Kum was a romantic film in which Amitabh Bachchan played a role of a chef in a multicuisine-self-owned restaurant in London. He falls in love with a girl, Tabu, who is half of his age and whose father is also younger than him. Amitabh Bachchan here again delivered yet another brilliant performance who not just entertains you with its sarcastic humour but also touches your heart with its emotional moments. And not to forget, he looks too cute in his tiny ponytail.
Latest news from Entertainment News Desk