On the birth anniversary of the megastar, here we cite his five top films:

Amar Prem
Helmed by Shakti Samanta the film was based on a story 'Nishipadma' written by Bibhutibhushan Bandopadhyay. The film which starred Rajesh Khanna and Sharmila Tagore was a school boy, who is ill-treated by his step mother, and becomes friends with a prostitute neighbour.


Haathi Mere Saathi
The biggest hit of 1971, Haathi Mere Saathi was a favourite movie with children in the early 1970s. The entertainer ranks high among the biggest ever hits of Rajesh Khanna's career, and was directed by M A Thirumugham.
Bawarchi
Directed by Hrishikesh Mukherjee, the film starred Rajesh Khanna and Jaya Badhuri. In Mukherjee's classic style, the film contains no violence or obscenities, and focuses on spreading family values and morals through clean comedy.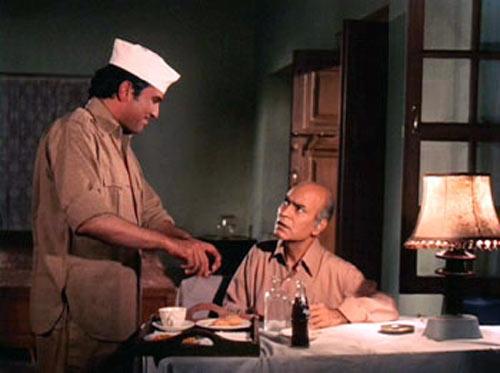 Anand
Written and directed by Hrishikesh Mukherjee 'Anand' stars Rajesh Khanna and Amitabh Bachchan in lead roles, with Khanna playing the title role. It is widely considered as one of the best films of Hindi film industry and the role of Anand is regarded as one of Rajesh Khanna's best roles.


Aradhana
Helmed by Shakti Samanta, 'Aradhana' starred Sharmila Tagore with Rajesh Khanna. Originally released in Hindi and dubbed in Bengali, Aradhana's huge success gave way to two remakes, both starring Vanisri in Sharmila Tagore's role: the Tamil film Sivakamiyin Selvan (1974) and the Telugu film Kannavari Kalalu (1974).
Latest news from Entertainment News Desk