Here's a dekko at the top ten such works of the thespian:

Parwana: The jealous and possessive victim of unrequited love who kills the girl Yogeeta Bali's father (Om Prakash) when he refuses to let him marry her, 'Parwana' saw the Big B as a desperate lover.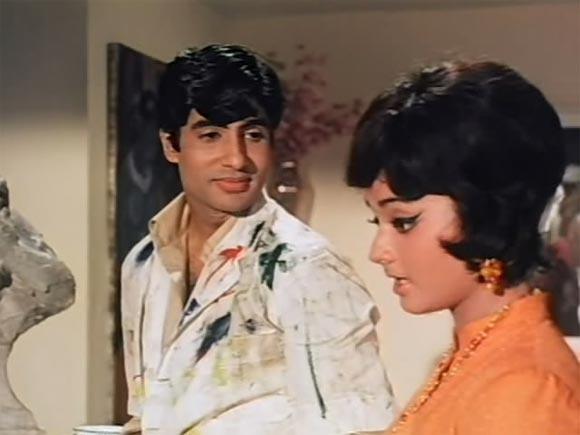 Bandhe Haath: This psycho-thriller directed by OP Ralhan came just before the Big B shot to fame with Zanjeer. He played the double role of a thief and a poet. This film brought the Big B face-to-face with the luscious Mumtaz.

Sanjog: A 1971 ladies's picture, the film focussed on the very talented Mala Sinha, who is married to and separated from the character essayed by Big B. Many years later, she returns in his life as his boss. It is a South Indian melodrama, directed by SS Balan, where the Big B displayed his acumen for surrendering his ego to a character.

Saudagar: Sudhendu Roy's memorable film of 1973, about a mercenary gur seller who marries village widow Nutan only to exploit her gur-making talent, is a classical study of patriarchal avarice. The Big B, with his dhoti hitched to his kneecaps, looked every inch the authentic palm-climbing toddy merchant. This is among his best to date.


Bemisaal: Of all the films that the Big B and Hrishikesh Mukherjee collaborated on, this one under-performed the most. But Big B playing the faithful adopted son in a middle-class family with a dark and dangerous past, displayed tremendous chemistry in his scenes with Raakhee who played his best friend's wife.

Faraar: Big B played a fugitive on the run who takes shelter in his former sweetheart's home where she's now happily married to her policeman husband. The bond that the fugitive forms with his former beloved's little son, was astonishing in its filial authenticity. 'Faraar', a flop, is forgotten today.

Alaap: The unsuccessful Hrishikesh Mukherjee-Big B collaboration oozed despondency and despair. The Big B was utterly credible as the hotshot lawyer Om Prakash' son who prefers to spend time with a classical singer rather than practising his father's craft.


Main Azaad Hoon: Tinu Anand, one of the Big B's closest friends, fashioned this desi remake of Frank Capra's 'Meet John Doe'. The Big B personified the rise of Everyman to a national hero. It was a rousing performance rendered to perfection.

Manzil: This film, which brought the Big B together with director Basu Chatterjee, featured the actor as an over-reacher filled with destructive middle-class dreams of affluence. The shades of grey always enhanced the Big B's performance.

Nishabd: As a 60-plus man desperately in love with his daughter's friend, the Big B conveyed all the anguish of a hopeless passion, plus more. His monologue of guilt and repentance at the end as he looks straight into the camera is among his most accomplished performances in the post 'Mohabbatein' phase of his career when he entered another innings. Ram Gopal Varma, take a bow.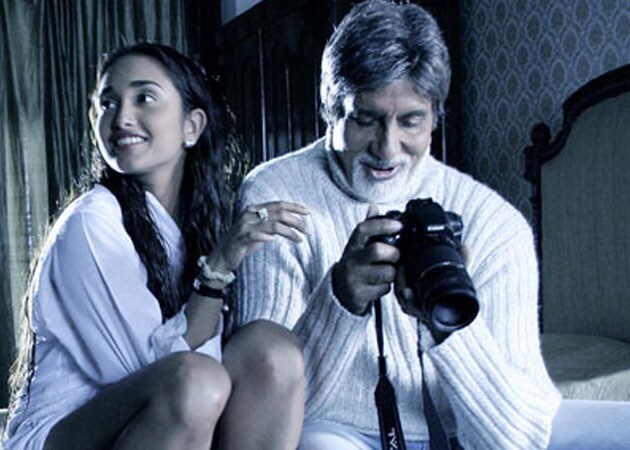 Latest news from Entertainment News Desk